Advising Information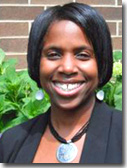 Assistant Dean Danyelle Thurman
Advisor for Political Science Majors
215 N. 3rd Street, Suite 111
Camden, NJ 08102 (located Camden Residence Hall – left entrance)
Phone: (856) 225-6043
Fax: (856) 225-6049
Email: dthurman@rutgers.edu
Career Help
Students graduating with a degree in Political Science have the opportunity to pursue a wide variety of employment and graduate school opportunities. A political science degree provides the basis for rewarding careers in the private sector, interesting government careers at the state and federal level and the potential to further academic pursuits in graduate school.
The Political Science department at RUC provides the basis for students to decide their career goals and the tools to achieve those goals through a wide assortment of course offerings, scholarship opportunities and internships. (insert links to course offerings, scholarship awards and internship program)
Past RUC Political Science graduates can be found in a wide variety of challenging and rewarding careers in the financial industry, intelligence community and at some of the excellent law school programs found throughout the Northeastern United States.
The following free web platforms can help you find career opportunities far from home—or nearby:
To get started visit the Career Center RaptorLink.
CareerShift— Search, store and record every job listing at every job board and employer with job postings within a geographic radius of any zip code. Research names of key executives for most major employers. Find Rutgers alumni working in various locations. Visit this site, click sign-up, Enter your name, email and create a password. Keep the word "Rutgers" in the group code box.
GoinGlobal— A premier platform for accessing Country Career Guides and information on communities around the world. Also provides a directory of employers who hire candidates for HIB visas. An excellent research tool for international courses, you can log in using your Rutgers NET ID and Password.
Visit the Career Center's Main Page for a variety of on-line career support information and platforms. Don't forget to register with RaptorNet.