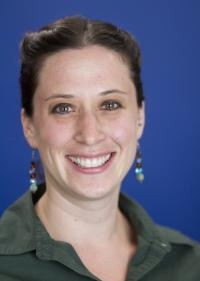 Shauna Shames
Associate Professor
Phone: (856) 225-2974
Email: shauna.shames@rutgers.edu
Website: www.shaunashames.com
Vita (Shames CV May 2020)
Education
Ph.D., Harvard University (Government)
B.A., Harvard University (Social Studies, Women's Studies)
Teaching
At the undergraduate level I teach Political Science courses in American Politics and our Theory/Methods category, including the American Presidency, the Politics of Minority Groups, Dystopian Government, Political Methodology, and Quantitative Methods in Political Science. Previously, I have taught undergraduate courses in women & politics, freshman writing, identity politics, race & ethnicity, public policy, and futuristic fiction.
Research and Publications
I am an Associate Professor in the Political Science Department of Rutgers-Camden. My primary area of academic interest is American political behavior, with a focus on race, gender, and politics. I have published articles, reports, and book chapters on women as candidates, black women in Congress, comparative child care policy, work/family conflict, abortion, feminism in the U.S. and internationally, gay and lesbian rights, and U.S. public opinion.  I have designed and taught courses on race, class, gender, American politics, women's studies, the history of feminism, freshman writing, and futuristic fiction, and I have lectured widely on gender, race, and politics.  I am also a member of the Scholars Strategy Network (profile here).  In 2017, my book based on my dissertation research ("Out of the Running: Why Millennials Reject Political Careers and Why it Matters") was published by NYU Press.  In 2018, my edited volume ("The Right Women: Republican Activists, Candidates, and Legislators", co-edited by Malliga Och) was released by Praeger Press.  In 2019, Columbia Press published my co-authored (with Amy Atchison) book on dystopian government, "Survive & Resist: The Definitive Guide to Dystopian Politics."  And in 2020, Temple University will publish "Good Reasons to Run: Women & Political Candidacy," which I co-edited with Rachel Bernhard, Mirya Holman, and Dawn Teele.  For more research/publications and media, please see my personal page (linked above).