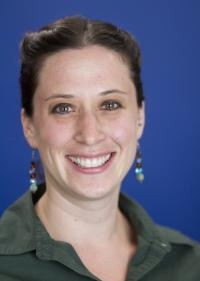 Shauna Shames
Associate Professor
Phone: (856) 225-2974
Email: shauna.shames@rutgers.edu
Website: www.shaunalanishames.com
Vita: Shames CV Aug2023 (PDF)
Education
Ph.D., Harvard University (Government)
B.A., Harvard University (Social Studies, Women's Studies)
Teaching
At the undergraduate level I teach Political Science courses in American Politics and our Theory/Methods category, including the American Presidency, the Politics of Minority Groups, Dystopian Government, Political Methodology, and Quantitative Methods in Political Science. Previously, I have taught undergraduate courses in women & politics, freshman writing, identity politics, race & ethnicity, public policy, and futuristic fiction.
Research and Publications
Dr. Shames is Associate Professor of Political Science and interim director of the Liberal Studies program at Rutgers–Camden. Her primary area of academic interest is American politics, with a focus on gender, race, LGBTQ+ politics, social movements, and political ambition.  She is the author of "Out of the Running: Why Millennials Reject Political Careers and Why it Matters" (2017, NYU Press) and co-author of "Survive & Resist: The Definitive Guide to Dystopian Politics" (2019, Columbia).  In addition, she co-edited the books ("The Right Women: Republican Activists, Candidates, and Legislators" (with Malliga Och, 2018: Praeger Press/ABC-Clio) and "Good Reasons to Run: Women & Political Candidacy" (with Rachel Bernhard, Mirya Holman, and Dawn Teele, 2020: Temple). She has published journal articles, reports, and book chapters on women as candidates, black women in Congress, comparative child-care policy, work/family conflict, abortion, feminism in the U.S. and internationally, gay and lesbian rights, and U.S. public opinion.  She has designed and taught courses on executive power, dystopian government, race and minority politics, women in politics, social movements, quantitative and qualitative methods, and several introductory-level classes about politics, political science, and American government.   Shauna is a member of the Scholars Strategy Network (profile here), Women Also Know Stuff, and the American Political Science Association (APSA). She received her PhD from Harvard University in 2014, and was awarded the Rutgers-Camden Chancellor's Awards for Excellence in Teaching and Research Creativity, both in 2018.