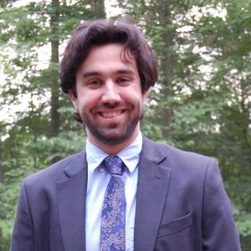 Anthony Grasso
Assistant Professor
Email: agrasso@camden.rutgers.edu
Phone: (856) 225-2970

Vita (PDF File)
Education
Ph.D., University of Pennsylvania (Political Science)
M.A., University of Pennsylvania (Political Science)
B.A., Rutgers University (Political Science, History)
Teaching
I teach Political Science courses broadly in the fields of Public Law, Political Theory, and American Politics. Specific courses I teach at Rutgers include Introduction to Law and Legal Studies, Human Freedoms and the Constitution, The Supreme Court as a Political Institution, and Politics and Culture. I have also previously taught courses on American Government, the American Presidency, and the Politics of Mass Incarceration.
Research and Publications
My research focuses on inequality and the development of American law, with a particular focus on criminal justice. As a political scientist, I study the law as a product of politics, and I remain particularly attentive to how the contemporary legal system reflects and reinforces the inequalities prevalent in American social and economic life. My research adopts an historical institutional perspective that emphasizes how ideas, interests, and institutions have interacted over the course of American history in ways that define contemporary politics. My current book project is an examination of class inequalities in the criminal justice system that studies how economic inequalities have shaped the development of the American state's distinctive approaches to punishing street and corporate crime.