Individual Internship in Political Science – Students work in a political or governmental capacity and meet regularly for faculty consultation and exploration of experiences and conclusions.
---
Current Positions:
Fifth Legislative District
Senator Donald Norcross
Assemblyman Angel Fuentes
Assemblyman Gilbert "Whip" Wilson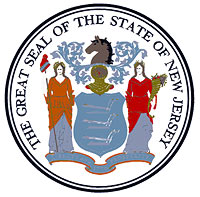 Audubon • Camden • Woodbury
Learn about the legislative process, serve the public, and develop valuable skills for your future!
Research legislation alongside office staff and see how the legislative process develops from bills to laws
Develop

valuable problem solving skills and have a real, positive impact on people's lives by assisting with casework

Meet

elected officials and local and statewide leaders
Interns are required to complete at least 15 hours a week.  Internships are unpaid but the office will work with your institution for credit.
Contact Internship Coordinator Kieran Higgins for more information: (856) 547-4800 or khiggins@njleg.org